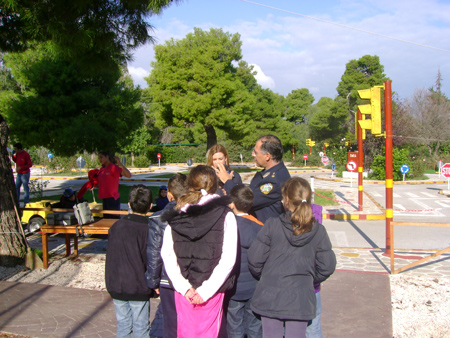 Successfully completed additional education elementary school children for the period of autumn 2012.
Besides programs Greek Police (The risks around us), the Fire Brigades (The risks of fire) and the Volunteer Nurses (First Aid) implemented for the first time in Spring 2012 and Fall 2012 were repeated in the current period were made further and the following programs:
Executives of Greek Animal Welfare Society implemented the program:
I love safely. When and how we approach stray animals, proper behavior, health and safety obligations and support pet.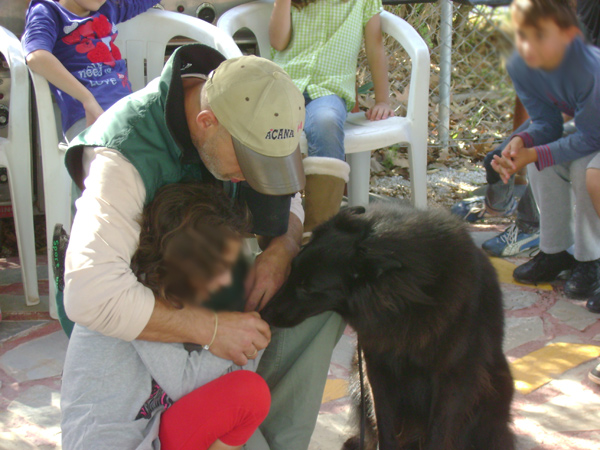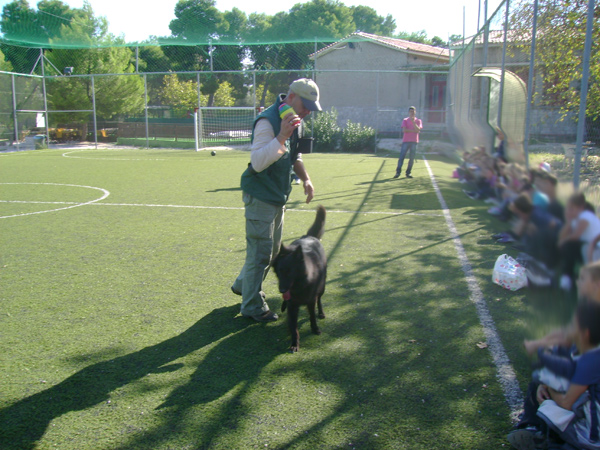 Executives Association of protection and care Wildlife Anima implemented the program:
 City and wildlife. Recognition-discrimination wildlife in urban and suburban fabric, actions (setting appropriate and to avoid manipulations) where entrapment / abandonment / injury. 
Officers of the Traffic Department of Aghia Paraskevi implemented the program:
 Certainly circulation. Informing students in relation to the risks they face as drivers / pedestrians / passengers view a training video, demonstration and experiential manipulation of children equipment such as radar Traffic recording vehicle speed and alcohol meter. 
 All these projects were carried out during the visit of the schools in the Road Safety Park in Nea Makri, in parallel with the main road safety program.
We renew our date for Spring 2013 with the repetition and the addition of new significant other prestigious institutions and reliability.