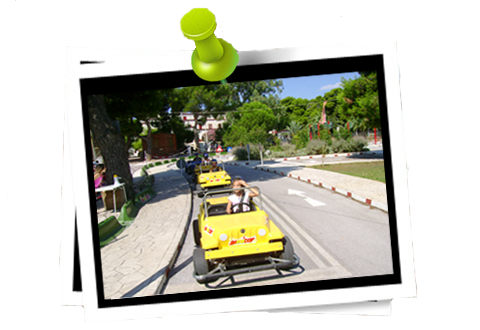 Following a short theoretical introduction, children of age 7-14, drive wearing seat belts and crash helmets the petrol driven junior cars under the supervision of experienced trainers. Children have to follow the road safety rules while driving.
 Road safety training blends perfectly with the joy of driving.
 Due to its special design the main road safety park is one of the best and more complicated of its kind on a worldwide basis.
29 traffic lights controlled by a complicated control centre offer 4 different difficulty levels depending on the age of the driving children.