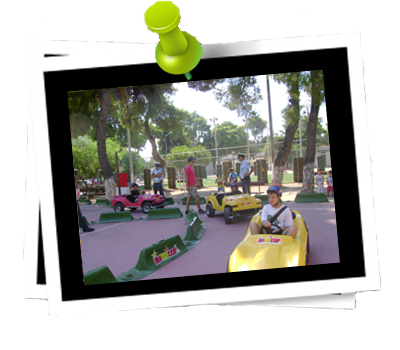 Jumicar organizes road safety days in school and public authority areas by conveying and installing its mobile safety park (training cars, road signs, traffic lights etc) in their areas.
Jumicar mobile park can go everywhere:
-          Charity events
-          Birthday parties and other celebrations
-          Company jubilee celebrations
-          Exhibitions, trade fairs
-          Camp areas
The road safety practice track is easy to set up on any paved, open space with hard surface of at least 250 sq. meters.
It retains its educational character under all circumstances combing training with the joy of driving. 
Children drive –they can even take a coo driver if their driving skills are satisfactory- the petrol driven mini cars always wearing helmets and seat belts under the supervision of trained staff.
Call us for scheduling arrangements.